What is Sound Healing?


Sound healing is not literal physical, emotional, or mental healing and should not be used in place of traditional medical and/or therapeutic care. Rather, sound healing is a meditative (self-healing) modality that creates a quiet, collaborative environment for individuals to relax, connect with the "present," and build resilience using crystal singing bowls, Tibetan singing bowls, crystal pyramids, tuning forks, intuitive energy chakra work, and crystals. These instruments emit specific frequencies and notes that can create a calming space to relax the body, mind, and spirit. Sound healing is a wonderful supportive wellness tool that can be used in conjunction with evidence-based practices and is suitable for most individuals.*
* Individuals who are pregnant, have epilepsy, have seizures, use an insulin pump, have a pacemaker, have late-stage cancer, are undergoing dialysis, or have recently had surgery are not suitable canditates for sound healing.
Why is Sound Healing referred to as a Sound Bath?


Sound healing is often referred to as a sound bath because the overtones of the crystal & metal singing bowls and the crystal pyramids can create an illusion of sound moving over and around the body like water in a bath.
Where are Sound Healing sessions held & how do I sign up?

Individual and small group sound healing sessions are held outside of normal gift shop hours at The Selkie in Historic Downtown Wilson. The Selkie has a designated sound healing area that is private and away from storefront windows. The Selkie is located at 214 Goldsboro Street South, Wilson, NC 27893. Beginning in June, The Selkie will also offer sound bath sessions in Raleigh at Dancing Moon Books & Gifts. Individuals
ages 15+
can sign up for specific group session dates/times through the SignUp Genius link below. (Please contact Amanda directly to schedule individual sessions.)
Individuals
who are new clients should read and download the new client intake form as well as before & after sound healing session instructions from SignUp Genius before signing up
. An invoice will be emailed to you once your sign-up is complete. Please reach out with any questions or concerns by emailing Amanda Duncan at
[email protected]
.
CLICK LINK BELOW:
JUNE 13TH SOUND HEALING SIGN-UP, DANCING MOON BOOKS & GIFTS, RALEIGH, NC
APRIL SOUND HEALING SIGN-UP, WILSON, NC
How much does a Sound Healing session cost?


GROUP SOUND HEALING SESSION
$20 per person
1 hour session
20 minute guided meditation & education
40 minute sound bath with crystal pyramid, quartz singing bowls, Tibetan singing bowls, intuitive chakra energy & crystal work
INDIVIDUAL SOUND HEALING SESSION (contact Amanda to schedule)
$55 per person
1 hour 30 minute session
45 minute solfeggio tuning forks chakra alignment
45 minute sound bath with crystal pyramid, quartz singing bowls, Tibetan singing bowls, intuitive energy & crystal work
INDIVIDUAL TUNING FORK SESSION (contact Amanda to schedule)
$35 per person
40 minute session
10 minute consultation
30 minute solfeggio tuning forks chakra alignment
I look forward to working with you soon!


Amanda Duncan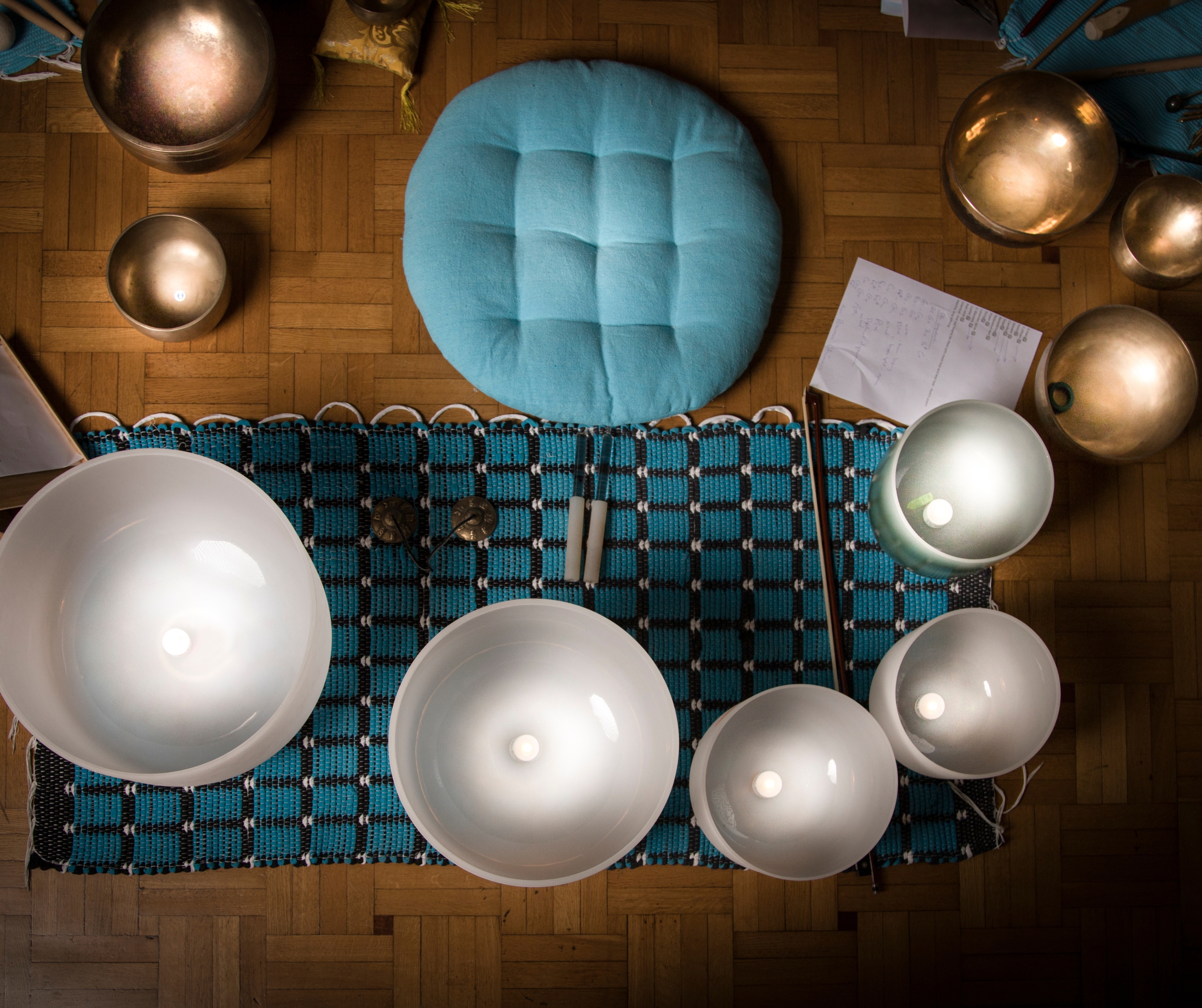 Under the instruction of Vickie Gould, founder of Life Changing Energy, energy & sound healer, certified Law of Attraction Practitioner, Reiki Master, Master Herbalist, and life coach, Amanda has completed CMA (Complementary Medical Association) certified courses to be able to offer sound healing to the Wilson community. Currently, Amanda plans on completing an associate's degree Spring 2023 in Human Services from Wake Tech (excited to be the 2023 Human Services Department nominee for the Health Sciences academic excellence award). She has also been accepted into the University of Mount Olive to study another two years after graduating in 2023 to receive an undergraduate in Human Services. Then, Amanda plans to begin a graduate degree in developmental psychology. Sound healing became an interest of hers nearly 10 years ago when Amanda realized its benefits for her autistic son and she looks forward to being a part of the emerging sound healing research, a practice that has been around for thousands of years.